Things to Do in Metro Saint Louis
We are conveniently located in west St. Louis with easy access to Interstate 70 and St. Louis Lambert International Airport. Our pet-friendly community features beautiful, lush landscaping, ample parking, and generous living space in our oversized townhomes. We invite you to come tour our community and see why San Rafael Townhomes is a great place to call home!
TOP 5 PLACES TO GO IN METRO SAINT LOUIS
St. Louis is wild about sports and no team is more beloved than the Major League Baseball's Cardinals! Busch Stadium is their home holding 45,000 fans in the heart of downtown St. Louis. The Cardinals are one of the most successful teams with eleven World Series Trophies and 19 National League Pennants in their 140-year history. Over the years, Hall of Famers like Dizzy Dean, Whitey Herzog, Stan Musial, Bob Gibson and Ozzie Smith have donned the Cardinals signature red cap.


700 Clark Ave St Louis, MO 63102

Just west of downtown, the St. Louis Zoological Park spans more than 90 acres and features over 18,000 animals across more than 600 species. Spawning from the 1904 World's Fair held in Forest Park, the zoo has grown to become one of the most popular in the nation. Habitats range from tropical rainforests to frozen polar tundra and barren desert. The zoo also hosts several events such as conservation programs, festivals and concerts. If you're looking for a space for a private event, give them a call as they house multiple rental facilities. Don't forget to check out the concessions or the Safari Gift Shop!


1 Government Dr St Louis, MO 63110

Towering majestically over the Mississippi River in Gateway Arch National Park, the world-famous Gateway Arch spans a breath-taking 630 ft that serves as a memorial to the United States' westward expansion. The arch is one of the world's most popular attractions, welcoming more than four million visitors annually. The 70,000 sq ft underground visitors center features The Museum of Westward Expansion, offices and concessions. You might ask, how do I get up there? The top of the arch is accessible via two 1,076-step emergency stairway, a 12-passenger elevator and trams in each leg. The trip is worth it to experience the stunning views from the observation tower. View the website to learn more!



11 N 4th St St Louis, MO 63102

The Missouri Botanical Garden was founded in 1859 and is located in southwest Downtown St. Louis. The garden stretches for an entire 79-acres and features numerous different gardens such as the Gladney Rose, Seiwa-en Japanese, Biblical, Ottoman, Blake Boxwood, Tower Grover and more! The Garden is also home to the beautiful Climatron, the world's first geodesic dome greenhouse that features over 1,500 plants!



4344 Shaw Blvd St Louis, MO 63110

Featuring an array of unique tours, the Anheuser-Busch Brewery in St. Louis' historic Soulard neighborhood is a can't-miss! Get a first-hand look at the brewing process from fermentation to bottling. You even may get the chance to sample a few different Anheuser-Busch classics and new experimental brews! Check out their website to book your tour today!


S 12th St & Lynch St St Louis, MO 63118

TOP 5 AMAZING PLACES TO EAT IN SAINT LOUIS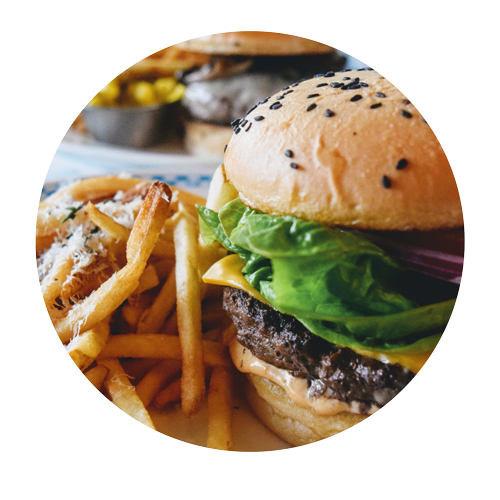 Best Burger
Chuck-A-Burger is one of the most well-known restaurants in the St. Louis/North County area. It's a nostalgic hangout that opened in 1957, and the drive-in restaurant hasn't changed much. The amazing burgers are still made with the same Chuck seasoning as they were when it first opened. Owner Ron Stille bought the restaurant from his father in the 1990s.
9025 St Charles Rock Rd Suite 4525 St Louis, MO 63114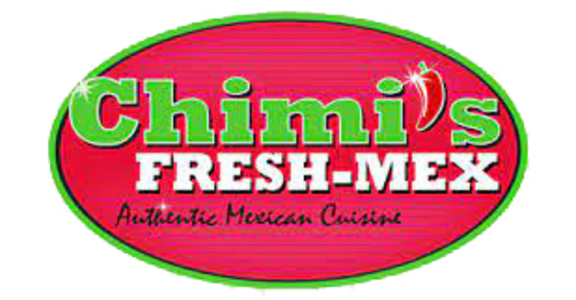 Best Mexican Food
Chimi's Fresh Mex is an inviting Mexican cantina near Highway 70. They have amazing tamales, chimichangas, cheese steak burritos, and Hawaiian fajitas. If you're thirsty, they have a wide variety of margaritas and tequila. Chimi's has pickup and delivery in addition to dine-in. You should try out Chimi's Fresh Mex!
2435 Woodson Rd St Louis, MO 63114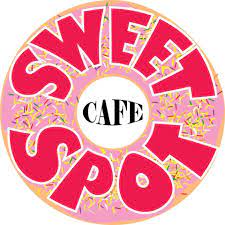 Best Burger
You can pick up a burger and a fresh donut at The Sweet Spot Cafe. This St Ann eatery serves donuts, gyros, and burgers. Swing by The Sweet Spot Cafe for breakfast, lunch, or dinner!
3585 Adie Rd St Ann, MO 63074


Best Asian Cuisine
At Cate Zone Chinese Cafe, they serve Northeast Chinese dishes such as fried fish, cumin lamb, and mala tofu. The restaurant is located near several Chinese businesses in the University City area. Cate Zone Chinese Cafe is a casual restaurant with amazing, authentic food.
8148 Olive Blvd University City, MO 63130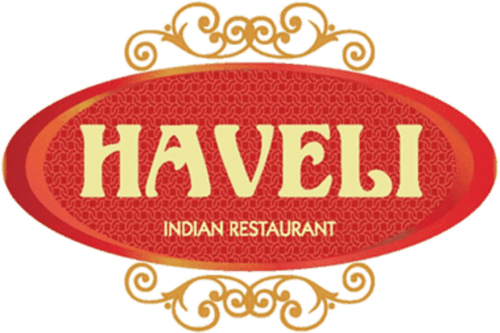 Best Indian Food
Haveli Indian is an award-winning Indian restaurant in St. Louis. Go in for lunch or dinner and enjoy healthy, flavorful North Indian cuisine that is well-known for its authenticity and taste. Whether you're a vegetarian or not, the menu has something for everyone. Chicken Tikka Masala, a local favorite, is one of our go-to dishes.
9720 Page Ave St Louis, MO 63132


Testimonials
This townhome complex is excellent for anyone who wants to live in a community but not want the responsibilities of home-ownership. You are steps away from two metro bus stops, a popular pub, deli and restaurant. There will be no one living above or below you. The townhomes are very well kept and maintenance quickly responds to your service request, which can be made online or by phone. Maintenance and office staff are also very professional.

- Apartments.com
Overall, I liked living here. The maintenance and office staff makes San Rafael feel like a solid community! The staff works hard to make sure everything is well maintained. Although I had to relocate with my employer, I would live here again.

- Apartment Ratings